On St. Paddy's Day, the kids have Luck Charms cereal, but the adults, well, they have the drinks – delicious whiskey, rum, and vodka cocktails. Add a splash of Bailey's or green food dye for an extra festive touch.
Below are the Top 4 St. Patrick's Day drinks. For those of you who feel there's a limit on how much green beer one can enjoy, this list only has cocktails. Who even likes green beer??
Most importantly, don't forget to protect yourself from the St. Paddy's Curse with a Sly Fox Hangover Patch.
IRISH SOUR APPLE COCKTAIL
INGREDIENTS:
1 oz Jameson Irish Whiskey
1 1/2 oz Smirnoff Sour Apple Vodka
3 1/2 oz Fever-Tree Elderflower Tonic Water
Green Apple Slices
Ice Cubes
INSTRUCTIONS:
In a cocktail shaker add Jameson Irish Whiskey, Smirnoff Sour Apple Vodka, and ice cubes.
Stir contents for 25 seconds using a long-handled cocktail spoon.
Strain into a rocks glass filled with fresh ice.
Top off with Fever-Tree Elderflower Tonic Water.
Garnish with slices of green apple.
Serve.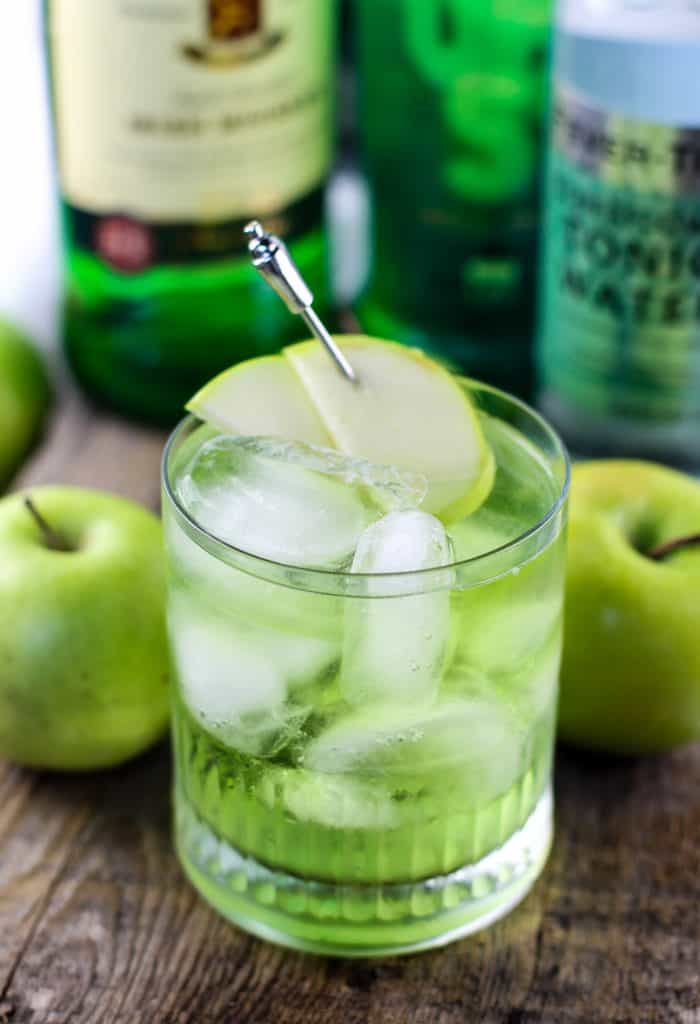 MATCHA GINGER KOMBUCHA FIZZ
INGREDIENTS:
2 ounces vodka
2 teaspoons honey
1/4 teaspoon matcha powder
8 ounces ginger kombucha
1 lime cut into wedges
a handful of fresh mint for garnish
INSTRUCTIONS:
Add the vodka, honey and matcha powder to a cocktail shaker. Shake for at least 30 seconds – until the matcha is dissolved. I like to add ice then and shake for 20 seconds more.

Fill two chilled glasses with ice and pour the matcha vodka over. Squeeze in the juice from a lime wedge. Fill the rest of the cup with ginger kombucha and garnish with a few fresh mint leaves. Serve immediately!
SHAMROCK SOUR COCKTAIL
INGREDIENTS:
2 tablespoons lime juice
½ tablespoon lemon juice
¼ cup simple syrup
2 ounces Irish whiskey
1 tiny drop of green food coloring
lime wedges for garnish
INSTRUCTIONS:
Combine ingredients and shake well; strain over ice.

Garnish with a lime wedge and a shamrock stirrer.

RECIPE NOTES
To avoid your drink becoming too green, you can dab an extra wooden skewer into the green food coloring and then stir that into your drink to better control the amount of color.
BOOZY LUCKY CHARMS CEREAL MILKSHAKES 
INGREDIENTS:
1 1/2 cups lucky charms marshmallows
2 cups milk
4 cups vanilla ice cream
1/3 cup marshmallow vodka
1 teaspoon vanilla extract
a batch (or extra leftover) marshmallow frosting
extra cereal for topping
DIRECTIONS:
Add the marshmallows to a food processor and blend until powdery. It's okay if a few larger pieces remain. Add the milk to a large bowl and pour in the blended marshmallows. Stir to combine, then let sit at room temperature for 30 minutes.
After 30 minutes, add the ice cream, marshmallow milk, vodka and vanilla extract to a blender. You can add extra cereal if you'd like! Blend until combined and pour into glasses. Top with frosting (or whipped cream!) and some extra marshmallows.